Submission methods
---
Overview
There are four different methods to submit a receipt to your Receipt Stash account.
File sizes are limited to a maximum of 5mb, and the following file types are accepted for all submission methods:
Web uploader
To upload a receipt or invoice from the web dashboard, click on the green + button on the top right-hand corner of your screen.
A window will pop up with an area for you to drag and drop receipt files into to prepare for uploading. You can either use the drag and drop function or click on the green Browse button to manually select the files from your computer. Once you have selected your receipt files, click the Upload button.
An uploading icon will appear next to each of the receipt previews. Once each file has completed uploading, the uploading icon will change to an uploaded icon.
You can optionally pre-populate a number of data fields to the receipts, such as client and project information by clicking the Show item fields button.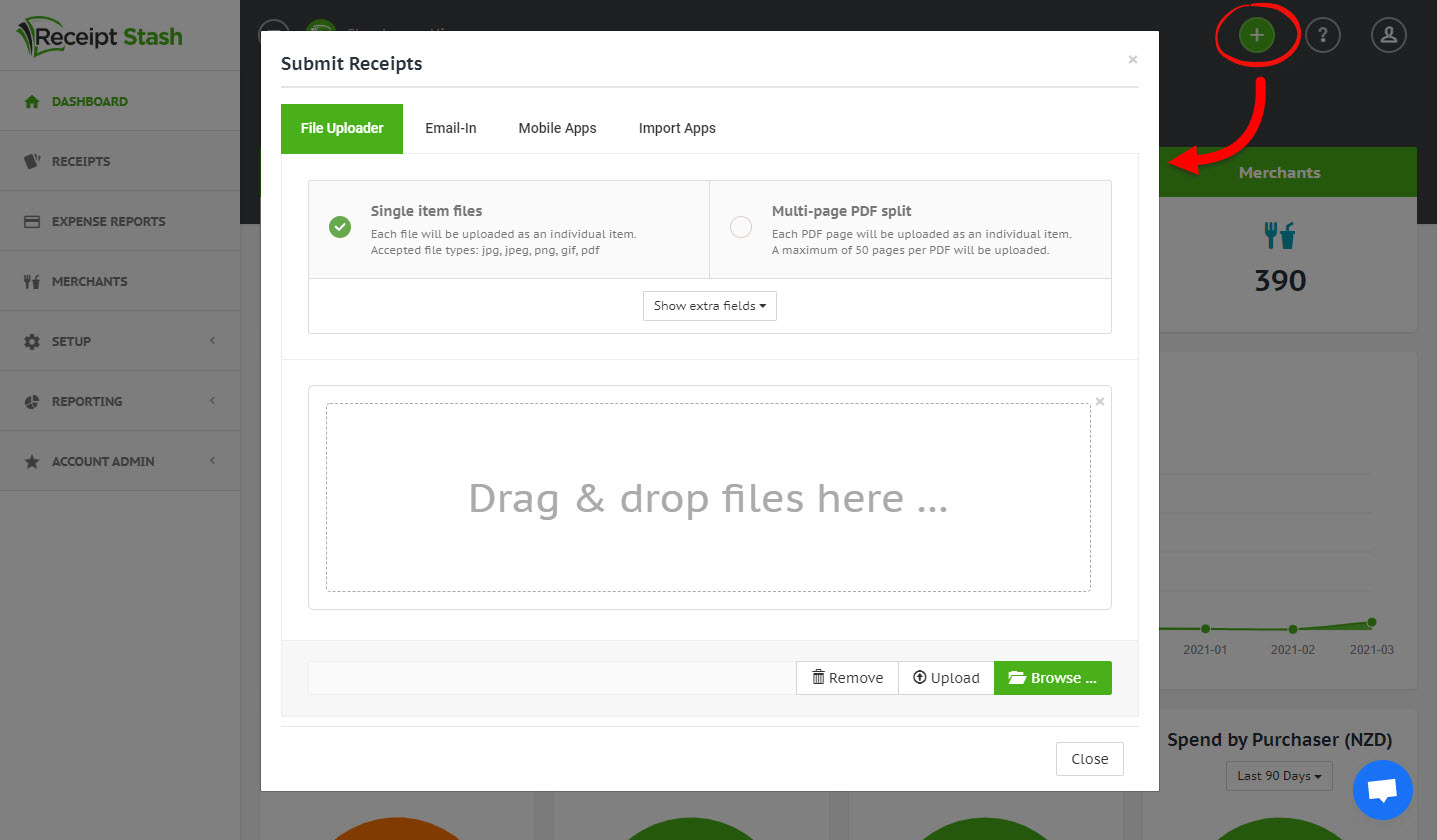 Receipt Stash mobile app
Snap photos of receipts and submit to your Receipt Stash account on the go, with Receipt Stash mobile app for Android and iPhone
Email in
Have your suppliers, clients, or employees email receipts and invoices directly to your account by using your unique Receipt Stash address. See Submitting receipts via email to find out more.
Connected import apps
Automatically import receipts and invoices into your Receipt Stash account by integrating with a cloud storage app, such as Dropbox. See App integration to find out more.