Bulk updating receipts
---
Overview
You can bulk update a number of field values for multiple selected receipts, in one action.
How to bulk update
Navigate to the Receipts page and select the receipt(s) by ticking the check box at the beginning of the table row.
Once you've selected the relevant receipts, click the Tools button in the top left-hand corner above the receipts table, and from the dropdown list click Bulk update.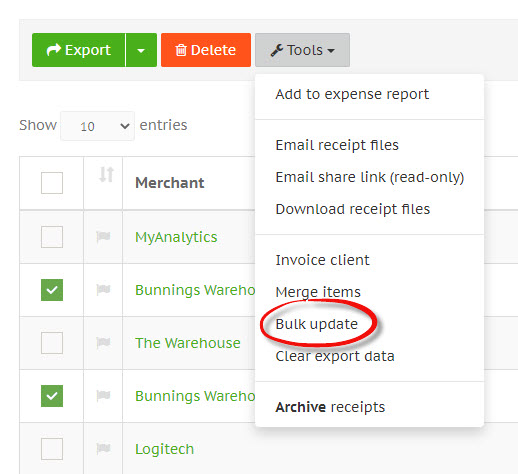 A window will appear with options to select for the bulk update. Select the receipt field to update from the Field dropdown list, enter or select the value in the Value control then click the green Update button in the bottom right-hand corner of the window to confirm the update.