Adding accounts
---
Overview
Add new Receipt Stash accounts using your Partner or Enterprise console.
Adding new accounts
In your Partner or Enterprise Console, navigate to Manage Accounts.
Click the green Add Account button in the top left-hand corner above the accounts table.
A window will appear for you to configure details and settings for the new account. Once you've configured the new account, click the green Submit button in the bottom right-hand corner of the Add Account window.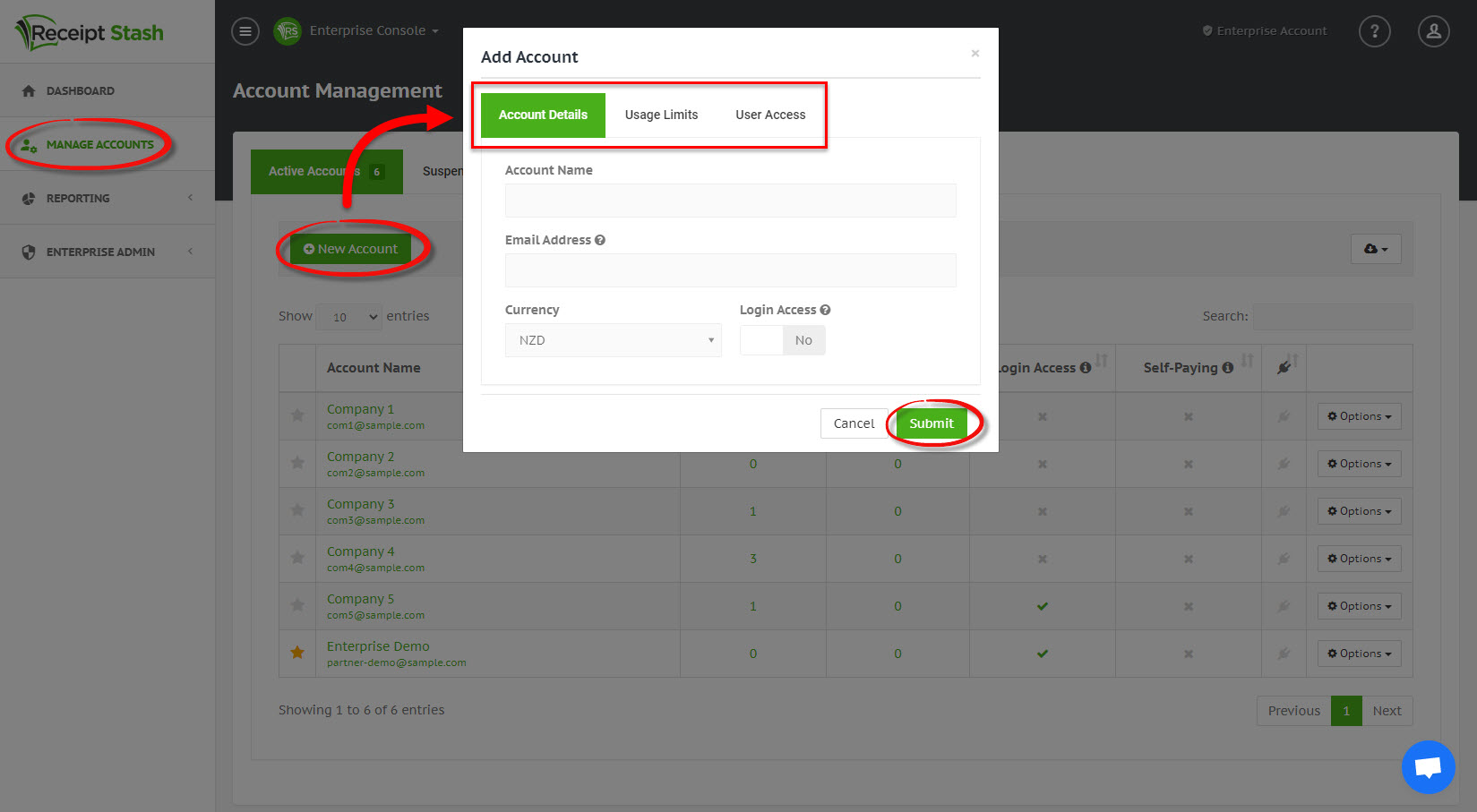 Account configuration
Email address
Each account must have a unique email address, as this is used to create the primary user for the account, even if you do not grant login access to the account.
If you don't have a real email address to use for the account, you can use a pseudo email address.

Login access
Choose if you want the account user and any users within the account to be able to login to the account directly, or if you want to use the account as a receipt directory only.
If you choose to grant login access you will be prompted to enter a password for the primary user, and can opt to automatically email the new user with the login details.
You can grant login access at any time. See Granting account login access to learn more.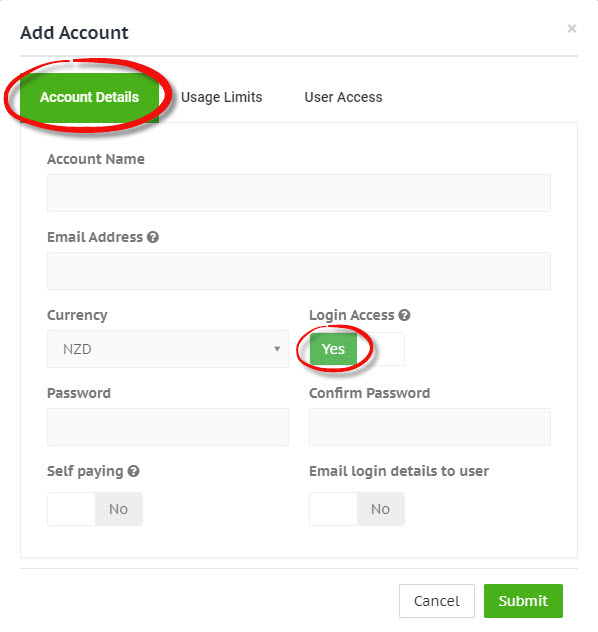 Self paying
By default the new account will be included in your Partner or Enterprise subscription. If you choose to make the new account Self paying they will start on a free trial and will then need to subscribe to a plan themselves to continue using Receipt Stash.
You can switch accounts between Self paying and not at any time. See Self paying accounts to learn more.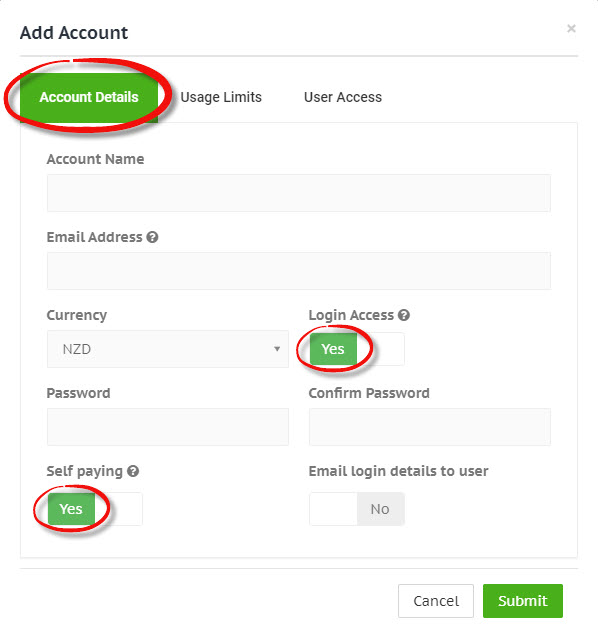 Usage limits
You can optionally limit the number of receipts that the account can submit based on a given period.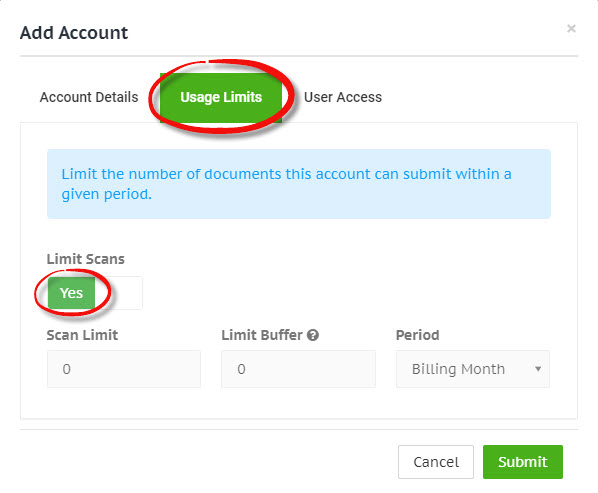 User access
Administrator users in your Partner or Enterprise Console can access all accounts. However By default, non-admin users will only have access to the primary account.
Navigate to the User Access tab to select which users in your console can access the new account by selecting from the Users dropdown list.
See User account access to learn more about user console access to accounts.