Revoke bookkeeper access
---
Overview
If your bookkeeper or accountant has access to your Receipt Stash account via their partner account, you can revoke this access at any time.
Revoke access
If you're an admin user, navigate to Account Admin > Preferences and click on the My Bookkeeper tab.
Click the red Revoke Access button in the bookkeeper box and confirm the revoke.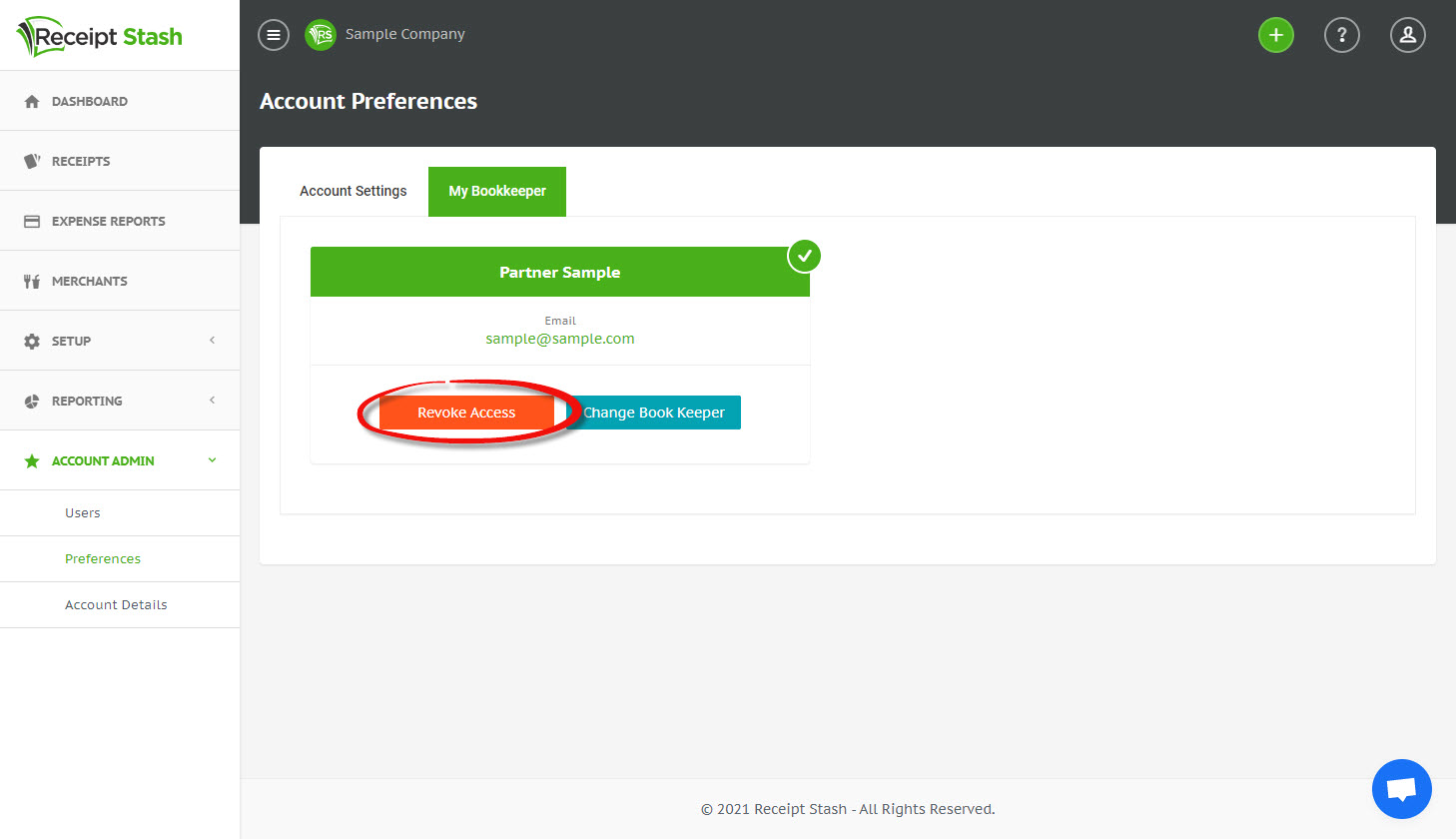 If your bookkeeper was paying for your Receipt Stash subscription directly, you will have to subscribe to your own plan after you revoke their access, if you want to continue using Receipt Stash.