Xero integration settings
---
Overview
Integration settings allow you configure default values for for new receipts submitted to your Receipt Stash account, as well as preferences when exporting to Xero.
Default values configured in your integration settings will be applied to all incoming receipts, but can be overriden at the merchant level. See Merchant rules for more information.
Configuring settings
Navigate to Setup > App Integration and click on the Exporting tab.
Click the Settings button in the Xero panel and an integration settings window will appear.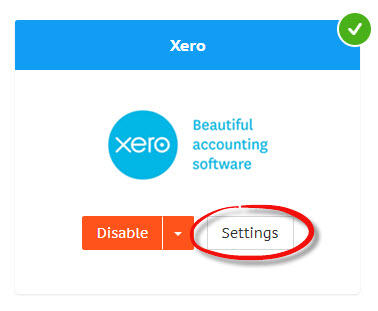 Preferences
Click on the Preferences tab in the integration settings window to configure settings and default values to be applied to receipts.
Save any changes by clicking the green Save Changes button at the bottom of the Preferences tab.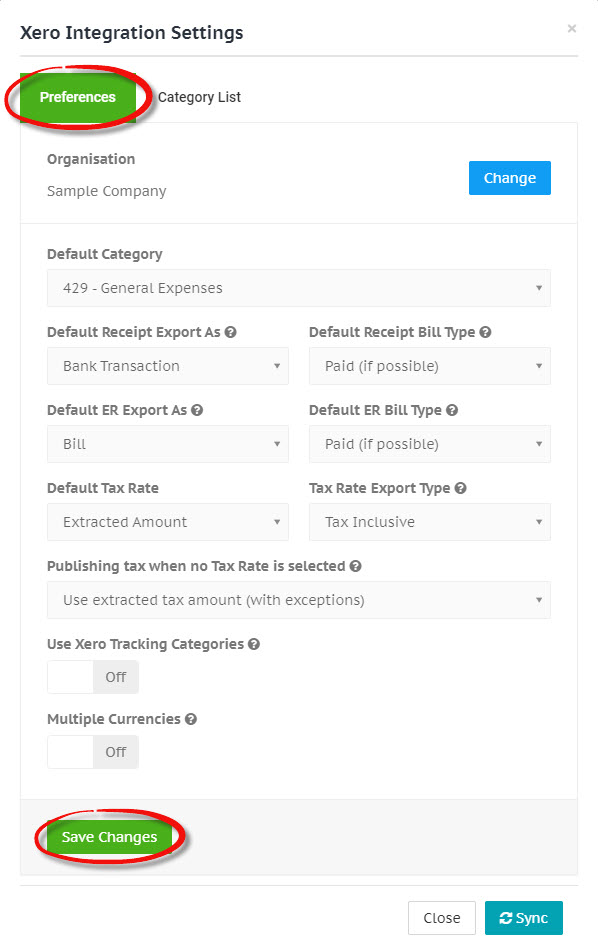 Category list
Click on the Category List tab in the integration settings window to toggle the visibility of each category. Changes are automatically saved.
If the visibility of a category is turned off, it will no longer appear in any category dropdown lists and won't be able to be selected for any receipts.