Adding receipt notes
---
View and add notes
Navigate to the Receipts page and click the green link in the Merchant column to open the receipt detail window, and click on the Notes tab at the top of the window.
Here you can view a chronological list of existing notes for the receipt that yourself or other users may have left. Click the green Add Note button to type and save a new note.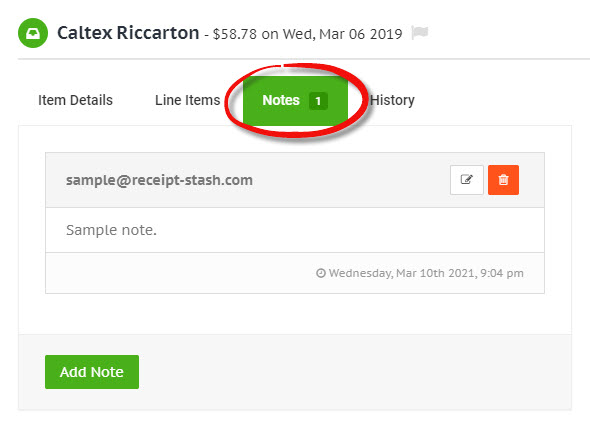 Edit and delete notes
You'll be able to edit or delete any notes that you have added only, you can not alter notes added by other users.
To edit or delete one of your notes, click on the respective action button in the top right-hand corner of the note pane.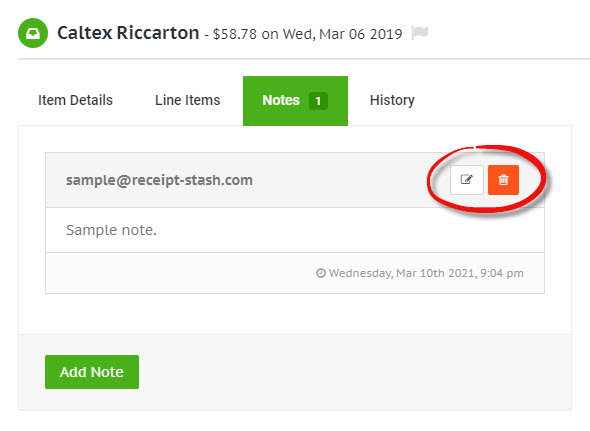 Note counter
To view an overview of how many notes each receipt has, toggle the visibility of the Note Count column. See View and edit submitted receipts to find out more.