Automate your expense bookkeeping
Receipt Stash takes care of the capture, data entry, coding and storage of your expense paperwork in real-time to create a streamlined accounts payable process.
With a number of different document capture methods, you can ensure that all your expense paperwork is automatically processed when you receieve it, however you receive it. Giving you the control and flexibility to track your spend, publish to accounting software and seamlessly share with stake holders.
View capture methods
Real-time benefits
Reduce data entry
Automatic data entry and coding of your receipts and bills in less than 5 seconds.
Save time reconciling
Seamlessly publish your expense data to accounting software, PDF or CSV.
Gain insight
Get a full overview of your spend in real-time with intuitive dashboards and reports.
Centralise your stash
Say goodbye to missing or lost paperwork with a single, secure cloud archive.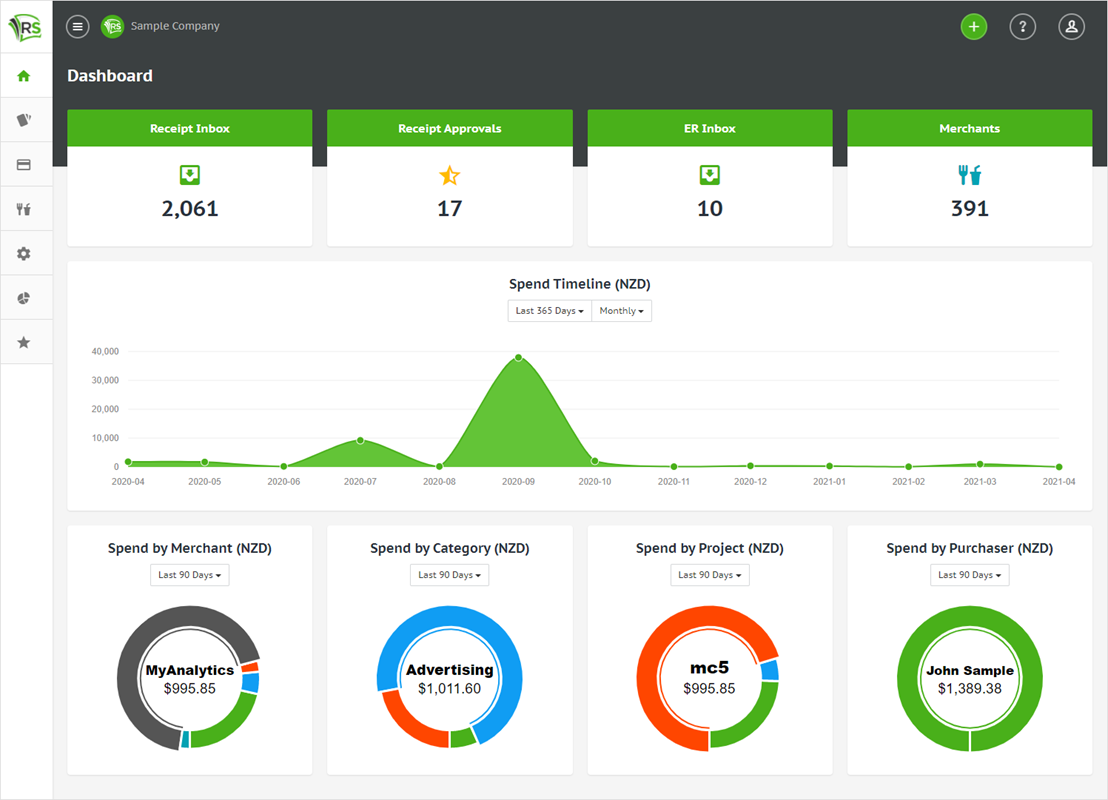 Track and report
Get a clear picture of your spend with real-time dashboards and reports, and generate custom statements, expense reports and CSV export files.
View your real-time dashboard overview and generate spend reports with indepth drilldown capability.

Generate custom PDF statements and user expense reports.

Build your own custom CSV export templates to download and analyse your expense data using other software.
View features
Submit receipts on the go
Snap and submit photos of receipts on the go with the Receipt Stash mobile app available for Apple and Android devices.
Designed for simplicity, it makes submitting receipts easy.
Submit photos from your phone gallery or by taking a new photo.

Different camera modes let you submit multiple photos in a batch, or stitch together multiple photos of long or multi-page receipts.

Easily view and manage submitted receipts.

Control the data access and permissions that each mobile app user has.
Find out more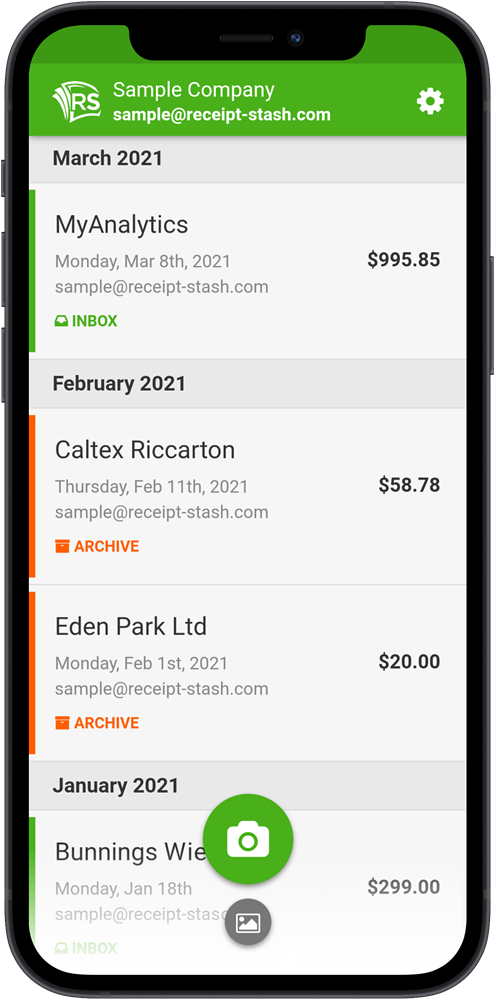 Optimise your workflow with app integration
Try free for 14 days
Contact us for more information, or Sign Up today for a fully featured 14 day trial. No credit card required unless you choose to purchase.