Default expense report settings
---
Overview
Each expense report has a number of settings that determine what additional information can be included, and the data template of the PDF report.
If you're an admin user you can set the default settings for new expense reports.
Setting the default template
Navigate to Account Admin > Preferences, and under the Default Expense Report Template section, toggle the settings and click the green Save Changes button at the bottom of the form.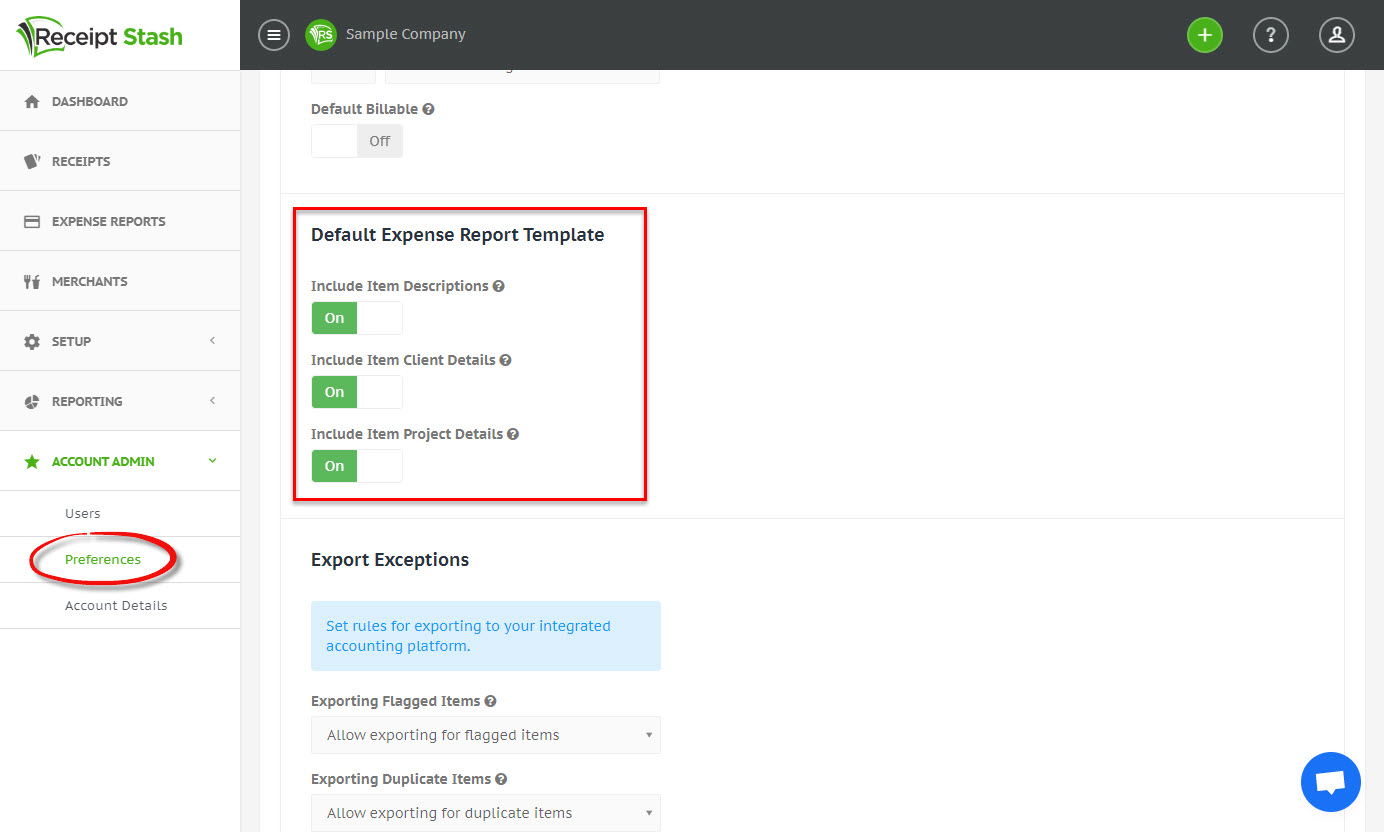 Any new expense reports will be created with these setting values pre-set.