Auto flag rules
---
Overview
Auto flag rules allow you to create parameters where receipts are automatically flagged when they're submitted.
This can allow you to easily identify receipts that are missing information or have problems and need paying close attention to.
How to setup auto flag rules
Navigate to Account Admin > Preferences and under the Auto-Flag Rules section adjust the settings.
Click the green Save Changes button at the bottom of the form to confirm your changes.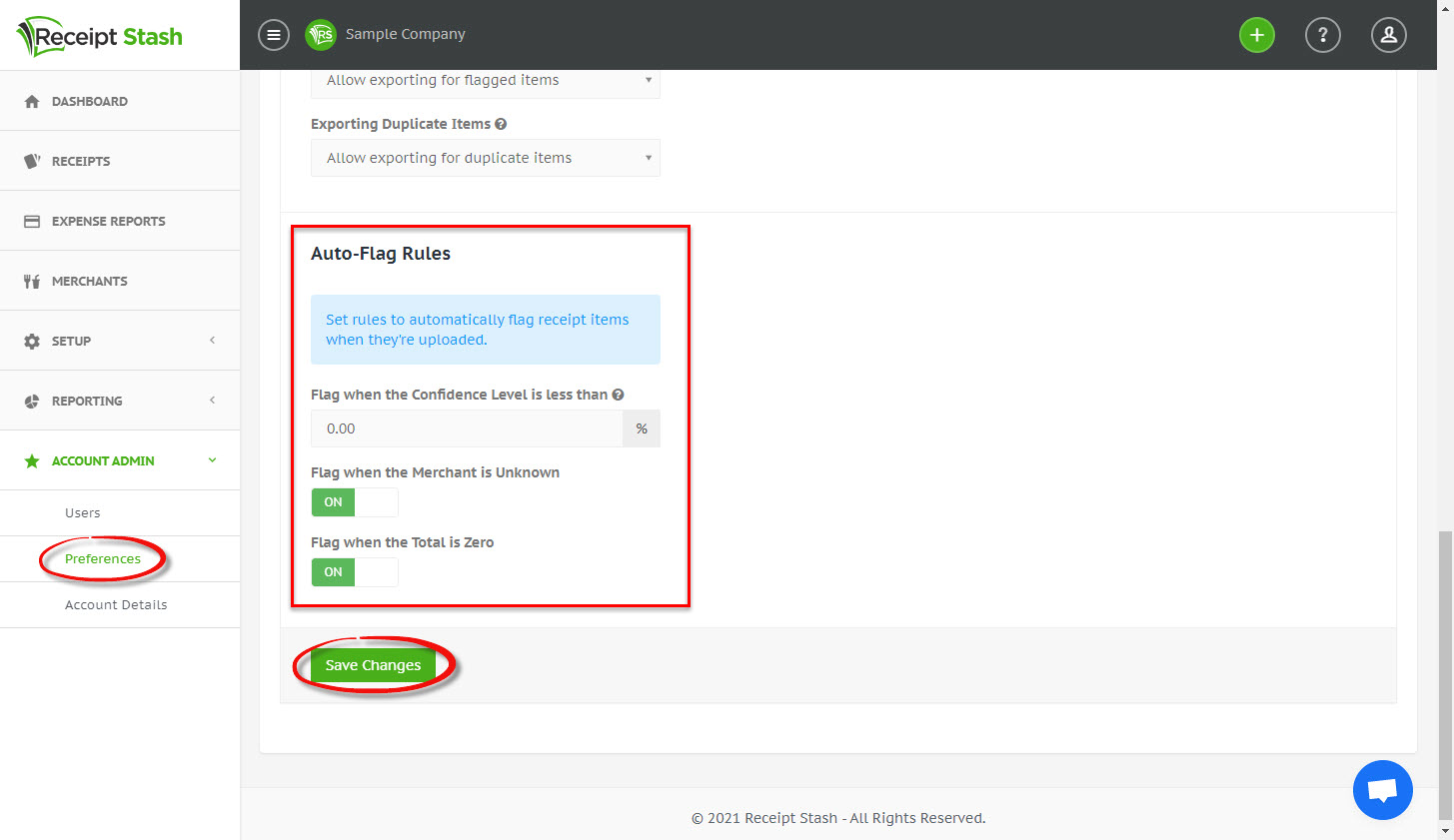 To completely turn off auto flagging, set the Confidence Level threshold to 0, and set the rest of the options to Off.