Email notifications
---
Overview
Admin and standard users can manage their email notification settings, to receive period emails regarding activity within your Receipt Stash account.
The account Contact Email, which can be changed by navigating to Account > Account Details, is used for sending billing, and important alerts about your account.
Updating your notification settings
Click on the user icon in the top right-hand corner of any page, and then click on User profile in the dropdown list.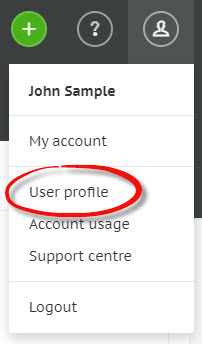 Click on the User Settings tab and toggle the settings under the Account Activity Noficication section, then click the green Save Changes button at the bottom of the form.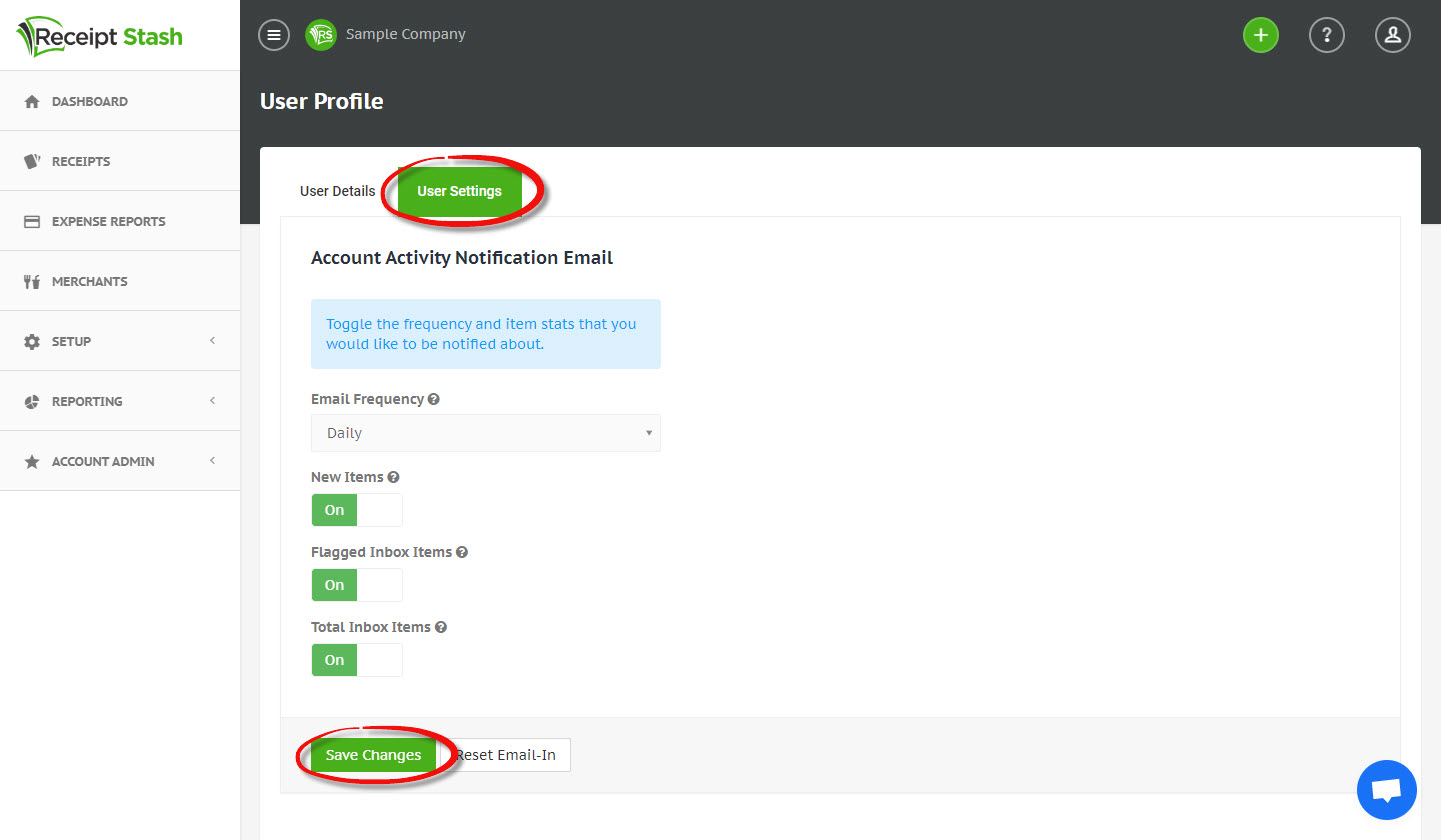 To opt-out of all notifcaitons, turn all notification settings to off.