Emailing receipt files
---
Overview
Email selected receipts from your account, in a number of different formats.
Selecting and emailing receipts
Navigate to the Receipts page and select the receipt(s) by ticking the check box at the beginning of the table row.
Once you've selected the relevant receipts, click the Tools button in the top left-hand corner above the receipts table, and from the dropdown list click Email receipt files.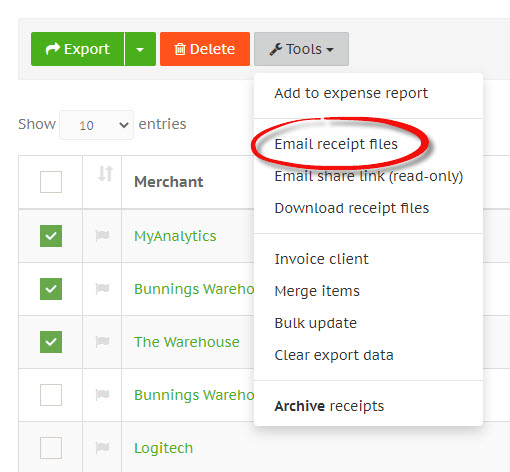 Select when the download links will expire, and at least one of the following download file types:
Individual files - if you've selected more than one receipt, each file will be placed into a single .zip file for downloading.
Combined PDF - where the receipts are images, they will be combined into a PDF file, displaying a receipt image per page.
Once you've entered the details, click the green Send button at the bottom of the window to send the email.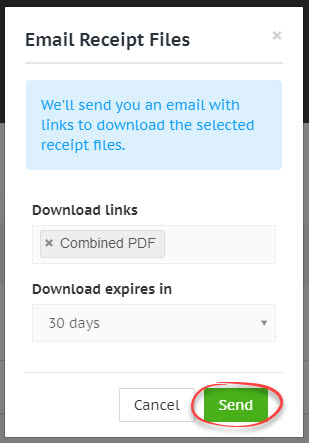 An email will be sent to your email address containing a download link for each of the download file types that you selected.